Uncategorized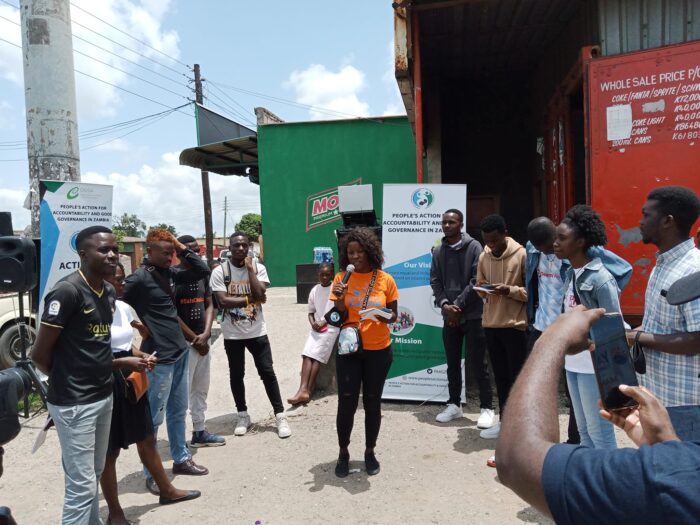 STREET DEBATE-MANDEVU
PAAGZ conducted a street debate in Lusaka's Mandevu compound,the debate aimed at increasing youth participation in governance processes in the country.The motion of this debate was "IS THE LAW ON FREEDOM OF EXPRESSION INZ AMBIA TOO LIMITING?"
Members of the community took turns in airing out their views on the motion, this included women and young people on the streets of Mandevu.The Street debates is one of the many user-friendly tools and interactive platforms that the 'Activate' project supported OSISA has provided for citizens to use to engage to demand for services and accountability as well as engage and co-create with duty bearers on a variety of issues because PAAGZ seeks to pursue a more innovative citizen-based advocacy and influencing approach to demand for responsible and accountable leadership in the management of public resources at both local and national levels.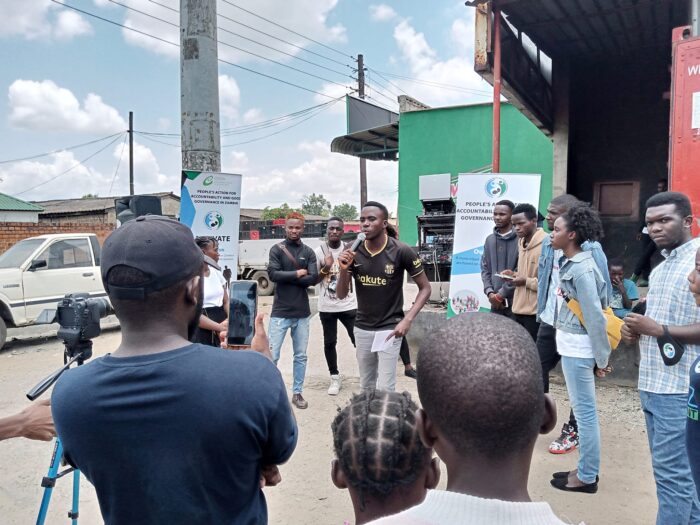 This street debate provided a learning and interactive platform on the law on freedom of expression.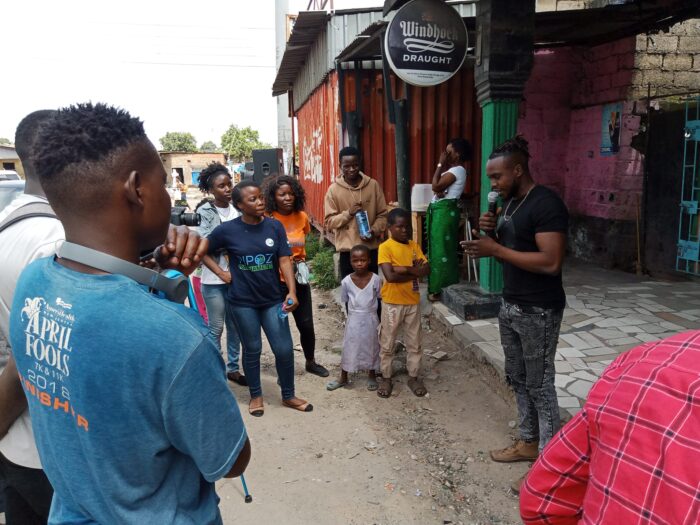 We work to strengthen the political involvement of citizens in decision-making processes for legitimacy and control. Democracy being the rule of the people the people and for the people, it matters the quality of citizen participation in the democratic processes of a country. To challenge all forms of inequality.