Blog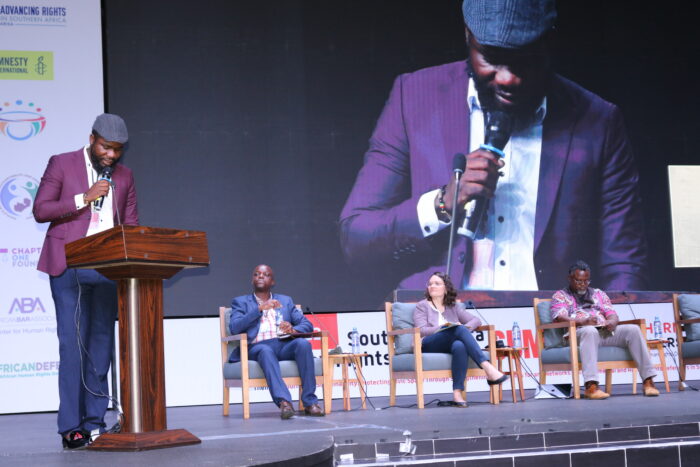 PAAGZ EXECUTIVE DIRECTOR ON HUMAN RIGHTS
People's Actions for Accountability and Good Governance in Zambia (PAAGZ) Executive Director and Human Rights Defender, Fumba Chama says it is every persons responsibility to protect the human rights of citizens.
Speaking during the on going Southern African Human rights Defenders summit held at Ceila resort, Mr Chama says there is need for political will from government as duty holders, just as right holders must not sit on their constitutional obligations and privileges.
"We need to ask ourselves, who the enemies of our society are? Are we as civil society the ones at fault, or it is those violating our human rights?" He asked.