Blog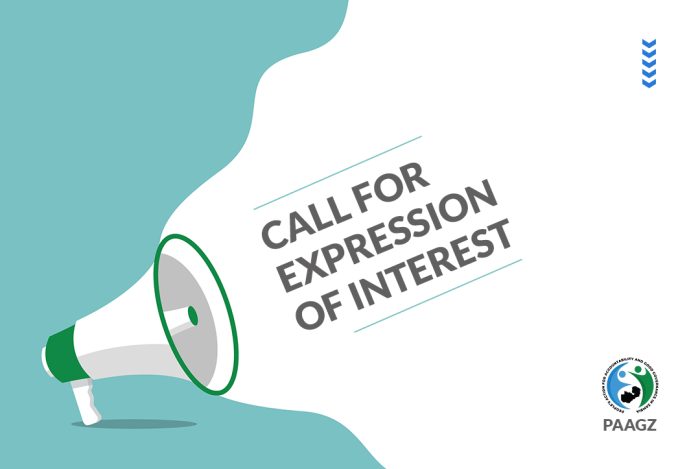 DEVELOPMENT OF A STRATEGIC PLAN FOR PEOPLE'S ACTION FOR ACCOUNTABILITY AND GOOD GOVERNANCE IN ZAMBIA (PAAGZ)
Opportunity Closing Date: Thursday, 2nd November (13.00hrs CAT).
Opportunity Type: Consultancy
Introduction
People's Action for Accountability and Good Governance in Zambia (PAAGZ) is an independent, non-profit organization dedicated to advancing governance and accountability processes. It was established with a core belief that the performance of the public sector holds particular significance for the country's most vulnerable and marginalized populations. These individuals rely heavily on government services, making improved service delivery pivotal in addressing high levels of poverty and inequality.
PAAGZ has strategically positioned itself to execute projects that directly engage with communities, with a
special emphasis on reaching diverse segments of the population, including women and youth. The organization's primary areas of focus encompass citizen-driven accountability, inclusive governance, and
systemic improvements.
PAAGZ harnesses the transformative potential of art and creative expressions as dynamic and impactful
means of engaging with our target demographic, which primarily includes marginalized women and youths. These mediums have consistently demonstrated their effectiveness in not only capturing attention but also in disseminating vital information, making them invaluable tools for our outreach efforts.
Purpose of Assignment
The purpose of this assignment is to develop the Strategic Plan and Multi Year Monitoring framework and
plan for PAAGZ Setting its objectives, actions and key performance indicators for the organization for the
next three years January 2024 to January 2026.
Scope of the Assignment
The consultant shall:
Develop the framework and interim plan for the Strategic Planning process in consultation with the
management team.
Formulate, in consultation with PAAGZ management team, develop agreed frameworks, directions and strategies for Key Issue Areas.
Align and adapt the actions to the organizations Goals and Vision.
Draft a 3-year Strategic Plan for PAAGZ in consultation with management.
Determine organizational management and governance structures that will enable implementation of the plan.
Develop a plan and framework for monitoring progress making adjustments based on changing
conditions.
Deliverables and Output
A 3 year detailed strategic plan detailing the methodology and work plan for the execution of the
assignment and expected outcome.
A 3-year Strategic Plan for PAAGZ.
A monitoring and evaluation plan and framework for tracking progress against planned programs and activities.
Final Report and summary of the Consultancy.
Timeframe and Payment
This assignment is expected to take (20) Twenty working days from the date of signing of contract both parties not exceeding 15th December, 2023, subject to adjustments as required and mutually agreed upon.The consultant is therefore required to prepare and submit a work and time plan that allows the
achievement of all deliverables within the timeframe.
The payment shall be based on approved deliverables and invoices following a payment schedule to be
agreed upon with the successful consultant. The consultant is required to attach quotation for services to
application.
Reporting
The consultant shall be supervised a PAAGZ representative and in consultation with management.
Criteria for Proposal Evaluation
The evaluation criteria are as follows:
Core business of the firm or individual and years in business.
Specific experience in successfully performing similar assignments on Strategic plan development,
monitoring and evaluation, Public finance management, governance and public policy work.
Financial proposal shall be evaluated according to the price structure and overall cost.
Submission
Kindly submit a Technical proposal of not more than 5 pages and an accompanying financial proposal, as
well as CV(s) email to: info@peoplesactionzambia.org before 13.00hrs CAT on Thursday, 2nd November,2023.
Only shortlisted candidates will be contacted.
For enquiries or clarifications please use the above email address.